You Are Here:
Home >> >> >>
Introduction of ITI Center of PKU-SS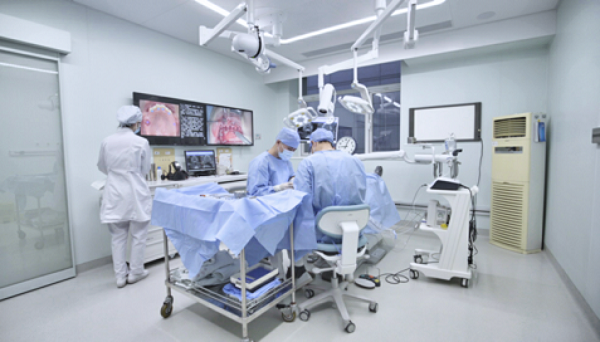 The ITI Scholarship Center in PKU-SS involves four departments of the School of Stomatology: Department of Prosthodontics, Department of Implantology, Department of Periodontology, and Department of Oral and Maxillofacial Surgery. More than 10,000 implants are installed each year. The center places emphases on the state of the art of digital implantology, esthetic/cosmetic dentistry, implant occlusion as well as augmentation of soft and hard tissue.
ITI Scholarship is a one-year education program. Scholars will be involved in every phase of implant therapy, from diagnosis and treatment planning to post-treatment follow-up. Prosthodontic, surgical, and periodontal experience is provided as well.
PKU-SS keeps a very high level of scientific researches. It has a National Engineering Lab for Digital and Material Technology of Stomatology, a National Clinical Research Center for Oral Diseases, an International Joint Research Center endowed by Ministry of Science and Technology of China, 3 provincial and Ministry-level Key Labs, etc. It also contains a Central laboratory, and other 8 technical laboratories. The ITI scholars can also enter these high-level platforms to perform cutting-edge studies concerning implant therapy.

The leader of institution:Zhou Yongsheng, Chen Bo
Contact person:Ge Yanjun, Zhang Lei
Address:No.22, ZhongGuanCun South Avenue, Beijing