You Are Here:
Home >> >> >> >>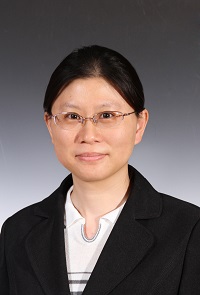 Zhao Yuming
General Information
Title:Professor
Discipline area: Pediatric Dentistry
Email: yuming_zhao@hotmail.com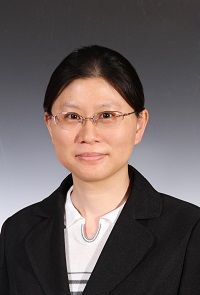 Research Profiles:
1. Dental pulp regeneration
2. Dental trauma
3. Developmental abnormalities of tooth
Research Expertise
Area of Research Expertise:
The main research program focuses on the biological characteristics of DPSC and DPSC-based dental pulp regeneration. In addition, some research works have been conducted on the etiology of developmental abnormalities of tooth, such as Amelogenesis Imperfecta. Also some clinical studies focus on the treatment and prognosis of traumatic dental injuries.
Research Theme:
1. To develop materials for preserving inflamed pulp tissue
2. To develop scaffold for pulp regeneration
3. To find out new candidate genes for hereditary dental anormalies
Academic Publications
1. Nanquan Rao, Xiaotong Wang, Yue Zhai, Jingzhi Li, Jing Xie, Yuming Zhao and Lihong Ge. Stem cells from human exfoliated deciduous teeth ameliorate type II diabetic mellitus in Goto‑Kakizaki rats. Diabetol Metab Syndr. 2019; 11: 22. doi: 10.1186/s13098-019-0417-y.
2. Yi Yang, Xin Wang, Yuming Zhao, Man Qin. A novel 4q25 microdeletion encompassing PITX2 associated with Rieger syndrome. Oral Diseases. 2018, 24 (7):1247-1254. DOI: 10.1111/odi. 12894.
3. Peng CF,Yang Y,Zhao YM, Liu H,Xu Z,Zhao DH,Qin M. Long-term treatment outcomes in immature permanent teeth by revascularisation using MTA and GIC as canal-sealing materials: a retrospective study. Int J Paediatr Dent. 2017;27(6): 454-462.
4. Wang X, Wang WJ, Qin M, Zhao YM. Novel FAM83H mutations in patients with amelogenesis imperfect. Scientific Reports. 2017; 7(1): 6075. doi: 10.1038/s41598-017-05208-0.
5.Weiqian Jia, Yuming Zhao#, Jie Yang, Wenjun Wang, Xu Wang, Long Ling, Lihong Ge. Simvastatin Promotes Dental Pulp Stem Cell-induced Coronal Pulp Regeneration in Pulpotomized Teeth. Journal of Endodontics. 2016, 42(7): 1049-54.
Honours and Awards
2011, Beijing Science and Technology Award (Third Prize) awarded by the People's Government of Beijing Municipality
last text: Xia Bin