You Are Here:
Home >> >> >> >>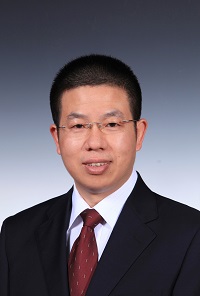 Wang Diancan
General Information
Title: Associate Clinical Professor and Associate Professor
Discipline area:Oral and maxillofacial neoplasm
Email: bjwdc@sina.com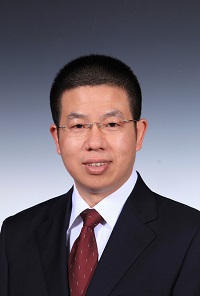 Research Expertise
Academically focuses on studies of oral and maxillofacial neoplasm, including salivary gland tumor, oral mucosal melanoma and so on.
Academic Publications
1. Wang DC, Guo CB, Peng X, et al. Is therapeutic non-disclosure still possible? A study on the awareness of cancer diagnosis in China. Supportive Care in Cancer 2011, 19(8): 1191-1195. (IF:2.3)
2. Wang DC, Peng X, Guo CB, Su YJ: When clinicians telling the truth is de facto discouraged, what is the family's attitude towards disclosing to a relative their cancer diagnosis? Support Care Cancer 2013, 21(4): 1089-1095. (IF:2.5)
3. Wang DC, Guo CB, Peng X, Su YJ: Psychological morbidity and health-related quality of life in patients with differing awareness of cancer diagnosis: a cross-sectional study. Psycho-Oncology 2014, 23(9): 975-980(IF:4.5)
4. Bhandari K, Wang DC, Li SC, et al. Primary cN0 lip squamous cell carcinoma and elective neck dissection: Systematic review and meta-analysis. Head & Neck 2015(9); 37: 1392-1400 (Q1, IF: 2.5, Co-author)
5. Wang DC, Chen Y, Guo CB. Pleomorphic adenoma of the cheek: A case report arising from accessory parotid gland around Stensen's duct orifice. Journal of Oral and Maxillofacial Surgery, Medicine, and Pathology 2016; 28(4): 341-343.
6. Velasco IA, Zhang R, Li TJ, Wang DC. Ossifying Fibromyxoid tumor of soft parts in head and neck: case report and literature review. Diagnostic Pathology 2018; 13: 21.(IF: 2.8, Corresponding author)
7. Yang R, Guo Y, Mao C, Wang DC et al. Extracapsular Dissection via Sternocleidomastoid Muscle-Parotid Space Approach–A New Operative Technique for Treating Clinically Benign Tumor in the Parotid Tail. Oral Surgery, Oral Medicine, Oral Pathology and Oral Radiology 2019. (In press, Corresponding author)
last text: Shan Xiaofeng
next text: Huang Mingwei