You Are Here:
Home >> >> >> >>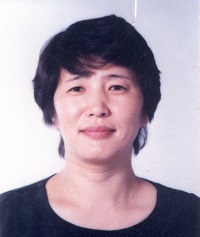 Ma Lian
General Information
Title:
1. Professor and Consultant
2. Director of cleft lip and palate treatment center
3. Supervisor for PhD student
Discipline area:Oral and Maxillofacial Surgery, Cleft lip and Palate
Email:
lamaiana@163.com
lamaiana@gmail.com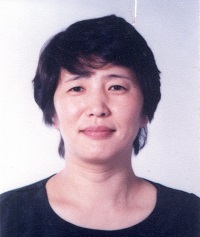 Research Profiles
1. Cleft lip and palate multidisciplinary treatment and operations
2. Speech and Language disorders and development impairment diagnosis and intervention
3. Head and neck syndrome diagnosis and treatment
Research Theme
1. Cleft lip and palate treatment
1) Timing of operation
2) Outcome evaluation
3) Primary cleft lip and palate surgery
2. Clinical phenotype research on head and neck syndrome
3. Speech and language pathology
1) Speech and language development
2) Diagnosis and treatment of Vole-Pharyngeal incompetence
3) Early intervention for speech and language disorder
Academic Publications
1. Ren,Z; Zhou,X; Ma,L;Kong,JP., Comparison Study of Vocal Attack Time in Patients With Cleft Palate With Glottal Stop in Mandarin, Journal of Voice, 33(5) Pubmed ID 30146233, 2019
2. Zhou,X; Ma,L., Double Tongue Flaps for Anterior Huge Palatal Fistula Closure. Plastic and Reconstructive Surgery-Global Open 7(5) Pubmed ID 31333969, 2019
3. Lou,Q; Zhu,HP; Luo,Y; Zhou,ZB;Ma,L; Ma,XR;Fu,Y., The Effects of age at Cleft Palate Repair on Middle Ear Junction and Hearing Level. Cleft Palate-Craniofacial Journal, 55(5): 753-757, Pubmed ID 29570384, 2018
4. Lee,LM; Ma,L., Clinical Finding and Management of 12 Orofacial Clefts Cases With Nevoid Basal Cell Carcinoma Syndorme, Cleft Palate-Craniofacial Journal, 54(3): 338-342, Pubmed ID 28471735, 2017
5. Ren,S; Ma,L; Zhou,X; Sun;Z., Bony Defect of Palate and Vomer in Submucous Cleft Palate Patients, International Journal of Oral Maxillofacial Surgery, 44:63-66, 2015.
6. Meng,T; Ma,L; Wang,Z., Comparative Assessment of the Cleft Profile by Patients with Cleft Lip and Palate, Cleft Surgeons, and Lay People, Aesthetic Plastic Surgery, 39(5):757-763, 2015