You Are Here:
Home >> >> >> >>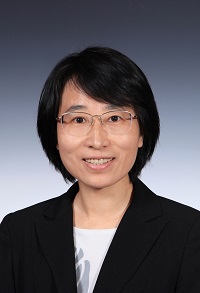 Gao Xuemei
General Information
Title:
1. Professor and PHD Supervisor of Department of Orthodontics
2. Vice chairman, Sleep medicine centre, PKU
Discipline area:Sleep Medicine
Email:xmgao@263.net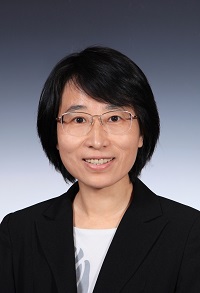 Research Profiles:
1. Treatment of sleep disordered breathing
2. Morphological analysis of craniofacial structure and upper airway
3. Phenotype of obstructive sleep apnea
Research Expertise
Area of Research Expertise:
Carry out research on various oral appliance therapy and long-term follow-up of snoring, sleep apnea, nocturnal groaning and night bruxism. Carry out functional training and orthodontic therapy for children with open mouth breathing or sleep apnea. The phenotype factors, including craniofacial morphology , nasal respiratory function and myoelectricity were studied.
Research Theme:
Effects of changes and growth in jaws, dentition, muscle and upper airway on sleep respiration based on dentistry perspective.
Academic Publications
1. Gao XM, Zeng XL, Fu MK, Huang XZ. Magnetic Resonance Imaging of the Upper Airway in Obstructive Sleep Apnea before and after Oral Appliance Therapy. The Chinese Journal of Dental Research,1999; 2 (2): 27-35.
2. Gao XM, Otsuka R, Ono T, Honda E, Sasaki T, Kuroda T. Effect of Titrated Mandibular Advancement and Jaw Opening on the Upper Airway in Awake Non-Apnea Individuals: A Magnetic Resonance Imaging and Cephalometric Study. Am J Orthod Dentofacial Orthop, 2004; 125(2): 191-9.
3. Gao XM, Zeng XL, Fu MK, Tan QF. An Adjustable Appliance in Treatment of Obstructive Sleep Apnea-Hypopnea Syndrome. The Chinese Journal of Dental Research, 2005; 8 (4): 24-28.
4. Deng JR, Gao XM*. A case-control study of craniofacial features of children with obstructed sleep apnea. Sleep Breathing, 2012; 16 (6): 1219-1227.
5. Gong X, Zhang JJ, Zhao Y, Gao XM*. Long-term therapeutic efficacy of oral appliances in treatment of obstructive sleep apnea-hypopnea syndrome. Angle Orthodontist,2013; 83 (4): 653-658.
6. Liu SS, Li XD; Guo J, Wang DS, Zhou YH, Gao XM*. MRI of the upper airway in non-snoring males. A comparative study in children and adults. Somnologie, 2013; 17 (3):193–198.
7. Zeng JJ, Gao XM*. A prospective CBCT study of upper airway changes after rapid maxillary expansion. International Journal of Pediatric Otorhinolaryngology, 2013; 77: 1805–1810.
8. Hao ZL, Xu LY, Zhang JJ, Lan XL, Gao XM, Han F. Anatomical characteristics of catathrenia (nocturnal groaning) in upper airway and orofacial structures. Sleep Breath. 2015March, 20 (1): 103-112.
9. Zhang JJ, Chen G, Li WR, Xu TM, Gao XM. Upper Airway Changes after Orthodontic Extraction Treatment in Adults: a Preliminary Study using Cone Beam Computed Tomography. PLoS One. 2015 Nov 20; 10 (11): e0143233.
10. Zhang JJ, Liu WT, Li WR, Gao XM Three-dimensional evaluation of the upper airway in children of skeletal class III. Journal of Cranio facial Surgery. 2017,28 (2),March: 394-400.
11. Gong X, Li WR, Gao XM. Effects of craniofacial morphology on nasal respiratory function and upper airway morphology. J Craniofac Surg 2018 Oct; 29 (7): 1717-1722.
12. Yu M, Gao XM. Tongue pressure distribution of individual normal occlusions and exploration of related factors. J Oral Rehabil. 2019 Mar, 46 (3): 249-256.
13. Ma YY, Yu M , Gao XM. Mandibular advancement appliances for the treatment of obstructive sleep apnea in children: a systematic review and meta-analysis. Sleep Medicine. 2019, Sleep Medicine 2019Aug; 60: 145-151.
Honours and Awards
1. Third Prize, Ministry of Education Prize for Progress in Science and Technology, 1999
2. Second Prize, Nominated by the Ministry of Education Prize for Progress in Science and Technology, 2003
3. Second Prize, Chinese Medical Science and Technology Prize, 2004
4. Best Paper Award, the 4th annual Academic meeting of CSRS, 2006
last text: Li Weiran
next text: Jia Yilin