Department of VIP Dental Service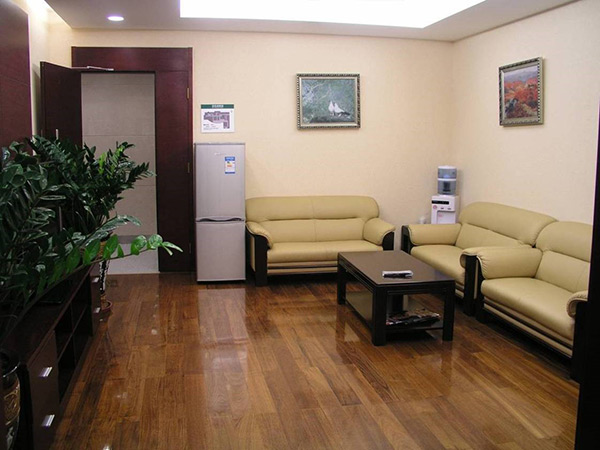 Founded in 1984, the Department of VIP Dental Service is a professional clinical department focusing on the dental treatment, teaching and scientific research on stomatology for elderly patients. It is a comprehensive multi-disciplinary department integrating different specialties such as endodontics, prosthodontics, oral and maxillofacial surgery, periodontics and dental implantology. In addition to performing the daily general outpatient work, the Department also undertakes cadre oral health care.
The Department has a skilled dental team, comprising 24 dentists, 18 nurses and 2 laboratory technicians, together with advanced state-of-the-art dental equipment, and a hospitable and comfortable treatment environment. Due to its comprehensive multi-disciplinary character, the Department has been extremely successful in fulfilling its role in the consultation and referral of elderly patients by providing more convenient and efficient dental services and health care.
The Department has 17 independent enclosed clinical rooms, equipped with various advanced state-of-the-art instrumentation such as laser therapeutic instrument, dental operating microscope, periodontal endoscope, CAD/CAM reconstruction of esthetic ceramic system, and ECG monitor. There are many senior and middle-level dentists in all specialties, with rich clinical experience, who are skilled at the diagnosis and treatment of common diseases and complex cases in elderly patients.
All dental team members within the Department of VIP Dental Service aim to provide patient-friendly services, as well as establish an optimal, standardized and systematic management process that provide satisfactory treatment outcomes for patients.
Staff
Director : Deng Xuliang
Associate Director: Zhou Chongyang
Currently the Department has 44 staff members, including 25 dentists, 17 nurses and 2 laboratory technicians.
Location
The 7th floor of the outpatient building.
Professional services
Comprehensive treatment of common dental diseases as well as complicated cases; multidisciplinary combination therapy; inner-department consultations and referrals.
1. Endodontics
a. Diagnosis and treatment of non-carious tooth hard tissue diseases
b. Diagnosis and systemic treatment of caries, pulp diseases and periapical diseases
c. Microscopic root canal treatment and re-treatment of complex root canal
d. Microscopic endodontic surgery
e. Esthetic restoration of anterior teeth
f. Tooth whitening and restorative therapy for fluorotic teeth, tetracycline pigmented teeth and exogenously stained teeth
g. Dental pulp vascular reconstruction therapy for permanent teeth and young permanent teeth
2. Periodontics
a. Diagnosis, non-surgical periodontal treatment of high quality, preventative and supportive periodontal therapy for gingivitis and periodontitis patients
b. Multi-disciplinary periodontal therapy
3. Prosthodontics
a. Restoration of tooth defects, such as inlay, onlay, complete crown, post-core crown and veneer
b. Fixed partial dentures for replacing missing teeth, such as fixed bridge and adhesion bridge
c. Removable partial dentures for restoring partial edentulous jaws
d. Complete dentures for restoring edentulous jaws
e. Fixed-removable prostheses for restoring partial edentulous jaws, such as precision attachment and magnetic attachment
f. Occlusal reconstruction
4.Oral and maxillofacial surgery
a. Alveolar surgery, i.e. wisdom tooth extraction, minimally invasive tooth extraction, and alveoloplasty
b. Head and neck tumors and tumor-like diseases
c. Oral and maxillofacial trauma
5. Dental implantology
a. Immediate and delayed implant and restoration
b. Implant within inadequate alveolar bone, i.e. maxillary sinus augmentation
c. Dental implant and cosmetic prosthetics
Tel: 82195584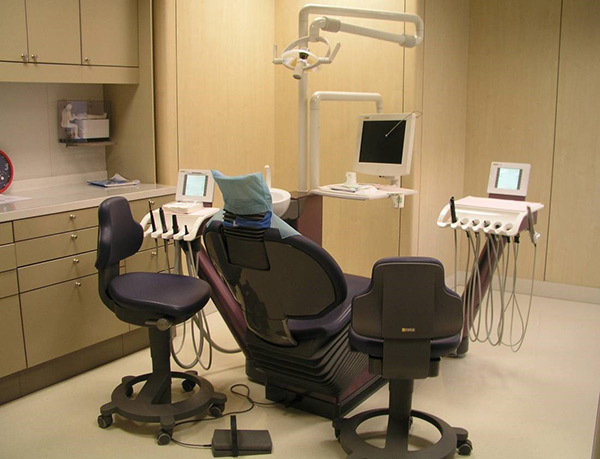 Address:Floor 7, Clinical Building
last text: Department of General Dentistry II
next text: Department of Oral Emergency