You Are Here:
Home >> >> >> >>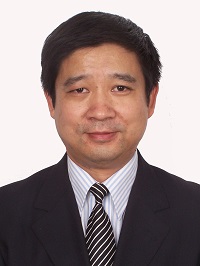 Cai Zhigang
General Information
Title: Professor
Discipline area:Oral & Maxillofacial Surgery
Email:czg4209@126.com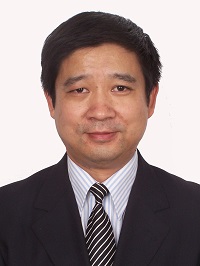 Research Profiles:
1. Head neck and maxillofacial oncology
2. Head & neck reconstruction surgery
3. Facial nerve disease and salivary gland disease
Research Expertise
Area of Research Expertise:
1. Clinical research focus on head and neck reconstructive surgery and facial nerve surgery, especially in microsurgery and digital surgery used in this area.
2. Experiment research focus on head neck oncology and secrete mechanism of salivary glands.
Research Theme:
1. Clinical study on head neck reconstruction
2. Establishment of modern facial palsy evaluation system
3. Digital techniques used in craniomaxillofacial reconstruction
4. Clinic study on surgical treatment for osteoradionecrosis of jaws
5. Study on evaluation of near infrared spectroscopy in monitoring postoperative regional tissue oxygen saturation for free flaps
6. Study on botulinum toxin type A (BTXA) adjusting secrete mechanism of submandibular gland
7. Study on oral cancer
Academic Publications
1. Zhi-gang Cai, Jie Zhang, Jian-guo Zhang, Fu-yun Zhao, Guang-yan Yu,Yue Li, Hai-shu Ding. Evaluation of near infrared spectroscopy in monitoring postoperative regional tissue oxygen saturation for fibular flaps. JPRAS 2008, 61(3): 289-296.
2. Shan XF, Lv L, Cai ZG*, et al. Botulinum toxin A treatment of epiphora secondary to autologous submandibular gland transplantation [J]. Int J Oral Maxillofac Surg, 2019, 48(4): 475-479. (IF: 1.961)
3. Bo Lin, Xuguang Lu, Xinli Zhai and Zhigang Cai*. Use of sensory and motor action potentials to identify the position of trigeminal nerve divisions for radiofrequency thermocoagulation. J Neurosurg, 2014( October 3): 1-7 (IF: 3.2)
4. Cai JR, Shan XF, Cai ZG*, Zhang X, Yu GY. A new treatment for epiphora secondary to submandibular gland transplantation: transcutaneous atropine gel. Ocul Surf. 2014; 12(3): 221-226.
5. H. Xu, X.F. Shan, X. Cong, N.Y. Yang, L.L. Wu, G.Y. Yu, Y. Zhang*, and Z.G. Cai*. Pre- and Post-synaptic Effects of Botulinum Toxin A on Submandibular Glands. Journal of Dental Research 2015, Vol. 94(10) 1454–1462.
Honours and Awards
International faculty of AOCMF and former Chairman of Chinese AOCMF board
Vice chairman of 3rd Asia Pacific Federation Society Reconstruction and Microsurgery (APFSRM)
Associated editor of 'Oral Cancer'

last text: Guo Chuanbin
next text: Peng Xin