You Are Here:
Home >> >> >> >>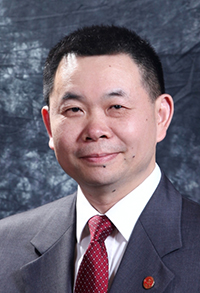 Guo Chuanbin
General Information
Title:Professor of Oral and Maxillofacial Surgery, Dean of the school
Discipline area:Oral and Maxillofacial Surgery
Email:guodazuo@vip.sina.com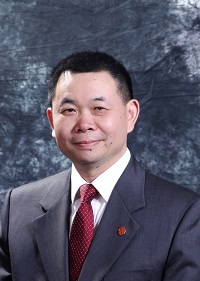 Research Profiles:
1. Diagnosis and treatment of skull base tumors aided with digital techniques
2. Mechanisms of oral cancer carcinogenesis and lymphatic metastasis
3. Research and development of magnesium alloy membrane
Research Expertise
Research Theme:
1. The skull base tumors located in the infratemporal fossa or parapharyngeal space are close to or even invade the brain tissue and internal carotid artery, causing surgical management difficult. We use the digital-aided surgical technology to perform preoperative planning, navigation-guided needle biopsy and tumor resection, improving treatment effectiveness of skull base tumors. At the same time, we have independently developed a needle biopsy and radioactive seed implantation robot for skull base tumors. The robot may provide accurate and minimal invasive treatment in future.
2. For diagnosis, treatment and prevention of head and neck squamous cell carcinoma,our research focuses on the biomarkers of head and neck squamous cell carcinoma, mechanisms of its cervical lymphatic metastasis, the role of PET / CT and multimodal imaging in the accurate diagnosis of cervical lymph node metastasis, and the role of probiotics Bifidobacterium in immunotherapy of head and neck squamous cell carcinoma.
3. Guided bone regeneration technique needs proper membrane to cover the transplanted bone. Currently used membranes have their own weaknesses. We developed a degradable magnesium alloy membrane. Animal study showed a good result. The surface modification and properties modulation of the membrane is being studied.
last text: Zhang Jianguo
next text: Cai Zhigang