You Are Here:
Home >> >> >> >>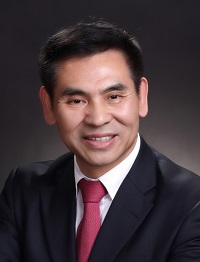 Yu Guangyan
General Information
Title:Professor
Discipline area:Oral & Maxillofacial Surgery
Email:gyyu@263.net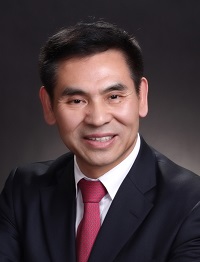 Research Profiles:
1. Oral & maxillofacial tumors
2. Salivary gland diseases
3. Saliva secretion
4. Transplantation of salivary gland for severe dry eye
Research Expertise:
1. Clinicopathological study on salivary gland tumors
2. Functional surgery in treatment of salivary gland tumors
3. Mechanism of secretion of normal and denervated salivary glands
4. Diagnosis and management of IgG4-related sialadenitis
5. Transplantation of submandibular gland and minor salivary gland for treatment of severe dry eye
Academic Publications:
More than 470 papers were published. Among them, 170 were SCI included. The followings are part of the latest publications.
1. Su Jia-Zeng, Zheng Bang, Liu Xiao-Jing, Xie Zheng, Sun Dianjianyi, Cai Zhi-Gang, Lv Lan, Yu Guang-Yan *. Quality of life and patient satisfaction after submandibular gland transplantation in patients with severe dry eye disease. Ocu Surf, 2019; 17: 470-475.
2. Zhang Lei, Su Jia-Zeng, Cai Zhi-Gang, Lv Lan, Zou Liu-He, Liu Xiao-Jing, Wu Jun, Zhu Zheng-Hong, Mao Chi, Wang Yang, Peng Xin, Song Bing, Li Xiao-Xin, Yu Guang-Yan*. Factors influencing the long-term results of autologous microvascular submandibular gland transplantation for severe dry eye syndrome. Int J Oral Maxillofac Surg, 2019; 48: 40–47.
3. Zhang Xue‐Ming, Huang Yan, Cong Xin, Qu Ling‐Han, Zhang Kuo, Li‐Ling Wu, Zhang Yan*, Yu Guang‐Yan*. Parasympathectomy increases resting secretion of the submandibular gland in minipigs in the long term. J Cell Physiol. 2019; 234: 9515–9524.
4. Yu Guangyan*, Peng Xin. Conservative and functional surgery in the treatment of salivary gland tumors. Int J Oral Sci, 2019; 11(3): 22.
5. Cong Xin, Zhang Xue-ming, Zhang Yan, Wei Tai, He Qi-Hua, Zhang Li-Wei, Hua Hong, Lee Sang-Woo, Park Kyungpyo, Yu Guang-Yan*, Wu Li-ling*. Disruption of endothelial barrier function is linked with hyposecretion and lymphocytic infiltration in salivary glands of Sjögren's syndrome. Biochim Biophys Acta Mol Basis Dis. 2018; 1864(10): 3154-3163.
6. Zhang XM, Yang NY, Liu XJ, Su JZ, Cong X, Wu LL, Zhang Y*, Yu GY*. Autonomic reinnervation and functional regeneration in autologous transplanted submandibular glands in patients with severe keratoconjunctivitis sicca. Int J Oral Sci. 2018; 10(2): 14.
7. Hong Xia, Zhang Yan-Yan, Wei Li, Liu Yan-Ying, Wang Zhen, Chen Yan, Gao Yan, Sun Zhi-Peng, Peng Xin, Su Jia-Zeng, Cai Zhi-Gang, Zhang Lei, He Jing, Ren Li-Min, Yang Hong-Yu, Li Zhan-Guo*, Yu Guang-Yan*. Treatment of immunoglobulin G4-related sialadenitis: outcomes of glucocorticoid therapy combined with steroid-sparing agents. Arthritis Res Ther, 2018; 20: 12.
Honours and Awards:
1. 1996.11----- 2009.4. Dean of Peking University School of Stomatology
2. 2016. 9 ----- present. President of Chinese Stomatological Association
3. 2018. 1 ----- present. Vice president of China Doctor Association
4. 2012.11----- 2014.8. President of Asian Association of Oral & Maxillofacial Surgeons
5. Second award of National Science and Technology Awards awarded by the State Council (2012).
6. Honorary fellowships were awarded by the College of Dental Surgeons of Hong Kong (2001), Royal College of Surgeons of Edinburgh (2006), and Royal College of Surgeons of England (2009).
next text: Zhang Jianguo