You Are Here:
Home >> >> >> >>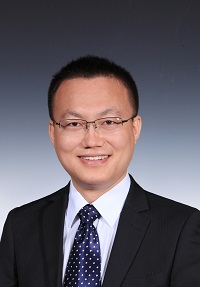 Liu Xiaoqiang
General Information
Title:Associate Professor
Discipline area:Prosthodontics and Implant Dentistry
Email:liuxiaoqiang@bjmu.edu.cn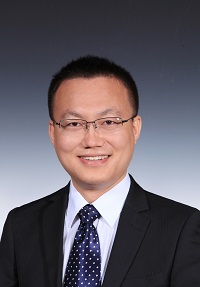 Research Profiles:
Clinical and basic research related to Fixed Prosthodontics, Oral Implantology, Dental materials (Zirconia), and applied Digital Dental Technology
Academic Publications
1. Liu X, Chen L, Zhou J, Fan Q, Tan J*. An internet evaluation of Chinese public preferences for asymmetrically altered incisor angulations. Chin J Dent Res. 2012;15(2):129-137.
2. Liu X, Zhou J, Chen L, Yang Y, Tan J*. UVA-activated riboflavin improves the strength of human dentin. J Oral Sci. 2015; 57 (3): 229-234.
3. Cui F#, Liu X#, Ma L, Chiba A, Li B, Zhou J*, Tan J. Application of ethanol improves the resin-dentin bond strength of a two-bottle, self-etching primer-adhesive. Am J Dent. 2015; 28 (4): 224-228.
4. Liu X, Liu J*, Mao H, Tan J. A digital technique for replicating peri-implant soft tissue contours and the emergence profile. J Prosthet Dent. 2017; 118 (3): 264-267.
5. Liu X, Yu J, Zhou J, Tan J*. A digitally guided dual technique for both gingival and bone resection during crown lengthening surgery. J Prosthet Dent. 2018; 119 (3): 345-349.
6. Liu X, Tan Y, Liu J*, Tan J. A digital technique for fabricating implant-supported interim restorations in the esthetic zone. J Prosthet Dent. 2018; 119 (4): 540-544.
7. Liu X, Li M, Liu J*, Tan J. Passively fitting implant-supported complete-arch interim restoration. J Prosthet Dent. 2019; 121 (5): 733-736.
8. Liu X, Liu M, Yang Y, Fan C, Tan J*. Step-by-step teaching method improves the learner achievement in dental skill training. Eur J Dent Educ. 2019; 23 (3): 344-348.
9. Liu X, Liu J, Zhou J, Tan J*. Closing open contacts adjacent to an implant-supported restoration. J Dent Sci. 2019; 14 (2): 216-218.
10. Ge Y, Liu X*. Effects of loupes and microscope on laminate veneer preparation. J Peking Univ (Health Sci). 2018; 51 (1): 100-104. [Chinese]
Honors and Awards
1. Research award in the International Congress on Adhesive Dentistry (2019)
2. Judson C. Hickey Scientific Writing Award of the Journal of Prosthetic Dentistry (2018)
3. The national champion of Clinical Case Award of Chinese Society of Esthetic Dentistry (2017)
4. Clinical Award of Peking University, the top dentist honor (2017)
5. The national champion of Clinical Case Award of Chinese Stomatological Association (2016)
6. The national champion of Clinical Case Award of Chinese Society of Esthetic Dentistry (2017)
7. The national champion of BITC® Clinical Case Award (2016)
8. Global runner-up of BEGO® Global Clinical Case Award (2015)
9. The national champion of BITC® Clinical Case Award (2014)
last text: Zhang Ping