You Are Here:
Home >> >> >> >>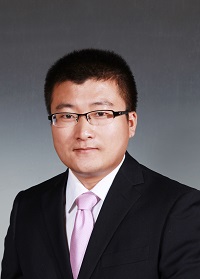 Zhang Xuehui
General Information
Title:Associate Professor
Discipline area:Biomaterials, Bone regeneration, Stem cells
Email:zhangxuehui@bjmu.edu.cn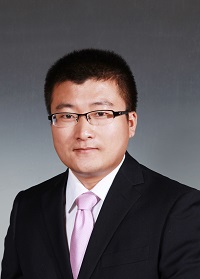 Research Profiles:
1. The design and construction of bone regenerative materials
2. Stem cell fate regulation
3. Biological evaluation of dental materials
Academic Publications
1. Xuehui Zhang, Chenguang Zhang, Yuanhua Lin, Penghao Hu, Yang Shen, Ke Wang, Song Meng, Yuan Chai, Xiaohan Dai, Xing Liu, Yun Liu, Xiaoju Mo, Cen Cao, Shue Li, Xuliang Deng, Lili Chen. Nanocomposite Membranes Enhance Bone Regeneration through Restoring Physiological Electric Microenvironment. ACS Nano, 2016, 10 (8): 7279-7286.
2. Yun Liu, Xuehui Zhang, Cen Cao, Yuelin Zhang, Jinqi Wei, Yongjun Li, Weiwei Liang, Zhewen Hu, Jinxing Zhang,* Yan Wei,* Xuliang Deng*. Built-in Electric Fields Dramatically Induce Enhancement of Osseointegration. Advanced Functional Materials. 2017, 1703771 (co-first author)
3. Yan Wei, Shengjie Jiang, Mengting Si, Xuehui Zhang, Jinying Liu, Zheng Wang, Cen Cao, Jianyong Huang, Houbing Huang, Lili Chen, Shutao Wang, Chuanliang Feng*, Xuliang Deng*, and Lei Jiang . Chirality Controls Mesenchymal Stem Cell Lineage Diversification through Mechanoresponses, Advanced Materials, 2019, 31 (16): e1900582. (co-first author)
4. Lei Wang, Xuehui Zhang*, Kun Yang, Yu Vincent Fu, Tianshun Xu, Shengliang Li, Dawei Zhang, Lu-Ning Wang,* Chun-Sing Lee*. A Novel Double-Crosslinking-Double-Network Design for Injectable Hydrogels with Enhanced Tissue Adhesion and Antibacterial Capability for Wound Treatment. Advanced Functional Materials. 2019, 1904156
5. Yunyang Bai, Xiaohan Dai, Ying Yin, Jiaqi Wang, Xiaowen Sun, Weiwei Liang, Yiping Li, Xuliang Deng*, Xuehui Zhang*. Biomimetic piezoelectric nanocomposite membranes synergistically enhance osteogenesis of deproteinized bovine bone grafts. International Journal of Nanomedicine, 2019: 14: 3015-3026.
6. Yongxiang Xu, Jianmin Han, Yuan Chai, Shenpo Yuan, Hong Lin*, Xuehui Zhang*. Development of porous chitosan/tripolyphosphate scaffolds with tunable uncross-linking primary amine content for bone tissue engineering. Materials Science and Engineering: C, 2018, 85: 182-190.
7. Chen-Yuan Gao, Zhao-Hui Huang, Wei Jing, Peng-Fei Wei, Le Jin, Xue-Hui Zhang*, Qing Cai, * Xu-Liang Deng, Xiao-Ping Yang. Directing osteogenic differentiation of BMSCs by cell-secreted decellularized extracellular matrixes from different cell types. Journal of Materials Chemistry B. 2018, 6 (45): 7471-7485.
8. Yongxiang Xu, Shenpo Yuan, Jianmin Han, Hong Lin*, Xuehui Zhang*. Design and fabrication of a chitosan hydrogel with gradient structures via a step-by-step gelation. Carbohydrate Polymers. 2017, 176: 195-202.
last text: Liu Jianzhang
next text: Han Jianmin