You Are Here:
Home >> >> >> >>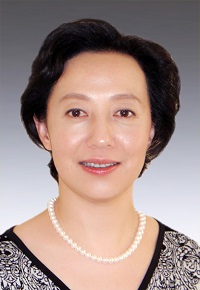 Hua Hong
General Information
Title:Professor and Chairwomen
Discipline area:Oral Medicine
Email:Honghua1968@aliyun.com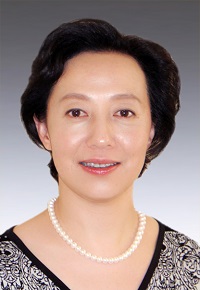 Research Profiles:
Professor hua has had a long standing interest in the basic and clinical research of oral mucous menbrane disease and salivary gland disorders, such as Oral lichen Planus , pemphigus and sjogren syndrome.
Research Expertise
Area of Research Expertise:
Her research is focusing on oral microbiota in oral and systemic disease, pathogenesis and inverventions of dysregulatory immune condition of oral mucous menbrance diseases and salivary gland disorders.
Research Theme:
1. oral microbiota in oral and systemic diseases
2. Salivary diagnosis of oral and systemic diseases
3. pathogenesis and inverventions of pemphigus ,Sjogren syndrome
Academic Publications
1. J. He, H. Hua, Z.-G. Li.The role of muscarinic acetylcholine receptor type 3 polypeptide (M3RP205-220) antibody in the saliva of patients with primary Sjögren's syndrome. Clin Exp Rheumatol. 2012 May-Jun; 30 (3): 322-6.18.
2. LW Zhang,X Cong, Y Zhang, T Wei, YC Su, ACA Serrão,ART Brito Jr, GY Yu, H Hua, LL Wu* .Interleukin-17 Impairs Salivary Tight Junction Integrity in Sjögren's Syndrome , J of Dental Res, 2016, Vol. 95(7) 784–792.
3. Xiaosheng Hu, Qian Zhang, H Hua*, Feng Chen*.Changes in the salivary microbiota of oral leukoplakia and oral cancer. Oral oncology 2016, 56: e6-8.
4. Zhou T, Fang S, Li C, H Hua.Comparative study of indirect immunofluorescence, enzyme-linked immunosorbent assay, and the Tzanck smear test for the diagnosis of pemphigus. J Oral Pathol Med. 2016 Nov; 45 (10): 786-790.
5. Wang S, H Hua, Wang Y. Characteristics of labial gland Mesenchymal Stem Cells of healthy individuals and patients with Sjögren syndrome: a preliminary study. Stem Cells Dev. 2017 May 24. doi: 10.1089/scd.2017.0045.
next text: Liu Hongwei