You Are Here:
Home >> >> >> >>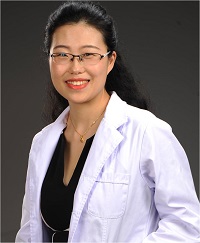 Yan Zhimin
General Information
Title:Clinical Professor, Associate Professor
Discipline area:Oral Medicine
Email:yzhimin96@163.com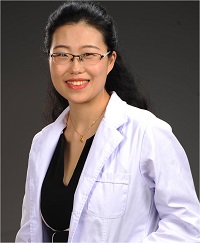 Research Profiles:
The clinical and basic research of oral mucosal diseases
Research Expertise
Area of Research Expertise:
Oral Medicine
Research Theme:
Diagnosis and treatment strategies of mucosal diseases
Academic Publications
1. Z. M. Yan,Z. P. Fan, J. Du, H. Hua, Y. Y. Xu, S. L. Wang. A Novel Mutation in ALK-1 Causes Hereditary Hemorrhagic Telangiectasia Type 2. Journal of Dental Research. 2006; 85 (8): 705-710.
2. Yan Z, Young AL, Hua H, Xu Y. Multiple Oral Candida Infections in Patients with Sjogren's Syndrome-Prevalence and Clinical and Drug Susceptibility Profiles. J Rheumatol. 2011; 38 (11): 2428-31.
3. Chen Zhao, Bing Deng, Guanchu Chen, Bo Lei, Hong Hua, HainlinPeng*, Zhimin Yan*. Large-area chemical vapor deposition-grown monolayer graphene-wrapped silver nanowires for broad-spectrum and robust antimicrobial coating. Nano Research.2016; DOI 10.1007/s12274-016-0984-2.
4. Zhou P, Mao Q, Hua H, Liu X*, Yan Z*.Efficacy and safety of Chinese patent medicines in the reatment of recurrent aphthous stomatitis: A systematic review.J Am Dent Assoc. 2017; 148 (1): 17-25. doi: 10.1016/j.adaj.2016.08.025.
5. Hu L, Mao Q, Zhou P, Lv X, Hua H, Yan Z*.Effects of Streptococcus salivarius K12 with nystatin on oral candidiasis-RCT. Oral Dis. 2019; 25 (6): 1573-1580. doi: 10.1111/odi.13142.
Honours and Awards
Diplomat, American Board of Orofacial Pain 2010