You Are Here:
Home >> >> >> >>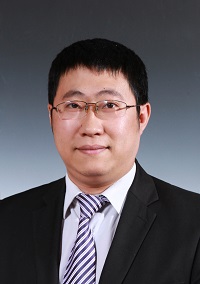 Chen Feng
General Information
Title:Associate investigator, PHD supervisor
Discipline area:Microbiome, Cleft palate, Craniofacial defect
Email:chenfeng2011@hsc.pku.edu.cn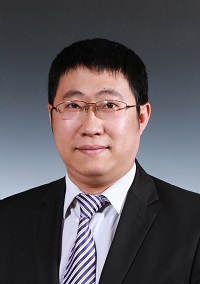 Research Profiles:
1. Oral microbiome and salivary peptidome
2. Craniofacial Development and Cleft Lip with/without Cleft Palate
Research Expertise
Area of Research Expertise:
1. Oral microbiome/salivary peptidome on oral diseases
2. Molecular and cellular biology on craniofacial development
Research Theme:
1. Investigatedsalivary peptidome and microbiome profiles in oral cavity. Demonstrated evident salivary dysbiosis and different ecotypes in IBD communities and provided an option for identifying at-risk populations.
2. Studied the mechanism of craniofacial development and conducted whole-exome sequencing in hereditary families affected with non-syndromic CL/P, and identified novelmutations which is potentiallycausative for the disease.
Academic Publications
1. Ai TT, Zhang JN, Wang XD, Zheng XW, Qin XY, Zhang Q, Li WR, Hu W, Lin JX*, Chen F*. The DNA methylation profiling is associated with osteogenic potential of three distinct human odontogenic stem cells. Signal Transduction & Targeted Therapy, 2018 Jan 12; 3: 1.
2. Zhao HX, Zhong WJ, Leng C, Zhang JN, Zhang MQ, Huang WB, Zhang YF, Li WR, Jia PZ, Lin JX, Maimaitili G*, Chen F* A novel PTCH1 mutation underlies nonsyndromic cleft lip and/or palate in a Han Chinese family.Oral Dis. 2018 Jun 16. doi: 10.1111/odi.12915.
3. Zhang SJ, Meng PQ, Zhang JN, Jia PZ, Lin JX, Wang XF, Chen F*, Wei XX*. Machine Learning Models for Genetic Risk Assessment of Infants with Non-Syndromic Orofacial CleftGenomics, Proteomics & Bioinformatics, 2018Dec 19. pii: S1672-0229 (18) 30435-2.
4. Gao L, Xu TS, Huang G, Jiang S, Gu Y, Chen F*.Oral microbiomes: more and more importance in oral cavity and whole body.Protein Cell. 2018 May 7. (Review)
5. Xun Z, Zhang Q, Xu T*, Chen N*, Chen F*. Dysbiosis and Ecotypes of the Salivary Microbiome Associated With Inflammatory Bowel Diseases and the Assistance in Diagnosis of Diseases Using Oral Bacterial Profiles.Front Microbiol. 2018 May 30; 9: 1136.
6. Zheng XW#, Chen F#, Zhang Q, Liu Y, You P, Sun S, Lin J*, Chen N*.Salivary exosomal PSMA7: a promising biomarker of inflammatory bowel disease.Protein Cell. 2017 May 18. doi: 10.1007/s13238-017-0413-7.
7. Hong YY, Zhang JY, Zhang HY, Li X, Qu JF, Zhai JM, Zhang L, Chen F*, Li TJ*. Heterozygous PTCH1 Mutations Impact the Bone Metabolism in Patients With Nevoid Basal Cell Carcinoma Syndrome Likely by Regulating SPARC Expression. J Bone Miner Res. 2016 Jul; 31 (7): 1413-28.IF=6.2839
8. Zheng H, Xu LX, Wang ZC, Li LS, Zhang JN, Zhang Q, Chen T*, Lin JX*, Chen F*. Subgingival microbiome in patients with healthy and ailing dental implants.Scientific Reports, 2015, 5:10948.
9. Zhang JN, Zhou SN, Zhang Q, Feng S, Chen YL, Zheng H, Zhao WH, Zhang TW, Zhou YH, Deng HT, Lin JX*, Chen F*. Proteomic Analysis of RBP4/Vitamin A in Children with Cleft Lip and/or Palate.Journal of Dental Research, 201493 (6): 547-552.
10. Hong YY, Yu FY, Qu JF, Chen F*, Li TJ*.Fibroblasts Regulate Variable aggressiveness of syndromic Keratocystic and non-syndromicodontogenic tumors.Journal of Dental Research, 201493 (9): 904-910.
next text: Wang Xiaoling