Department of Dental Implantology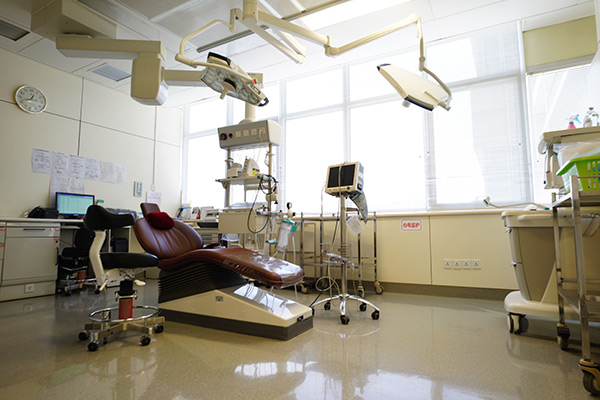 The Department of Dental Implantology located on 7th floor of the medical building of Peking University School of Stomology. The department was established in 1997, as one of the first departments that focus on oral implantolgy in China.
In the last 20 years, the department played a pioneer role in the development of implant treatment in China, a large amount of advanced techniques were introduced and first reported that now became routine in daily clinical work , such as sinus lift, onlay bone graft, distraction ossteogenesis, guided bone regeneration, "all-on-four" protocol, flapless surgery, guided surgery, immediate loading, CAD/CAM restoration. With insight leadership, professional staff and sophisticated equipment, the department focuses on not only the clinical application of implant restoration with all kinds of innovative approaches but also the basic research on biological and biomechanical mechanism of osseointegrated dental implant. In the aspect of implant related basic research, funds have been invested into a wide range of research field including osseoperception of dental implant, platelet rich fibrin and platelet rich plasma in bone regeneration, bio-molecular mechanism of platform switching, nano technique in implant surface modification. In addition, the department also possessed of an implant technician lab, which is equipped with sophisticated facilities like KAVA and Procera CAD/CAM machine, electrospark erosion furnace, rapid prototype 3D printer. The technician lab related studies also constitute the entire research work.
Around 100 patients visit our department everyday. Throughout the year, more than 3000 implant surgeries were operated in the department. 3 operation rooms and 7 dental chairs are offered to access treatment in the clinc.
Implantolgy course is now a part of undergraduate education programme of DDS students. As Master's and/or PhD programmes are also offered, on average 3-5 Master's students and 2-3 doctoral students enter per year for the slots.

Address:Floor 7, Clinical Building
last text: Department of Traditional Chinese Medicine & Oral Medicine
next text: Department of General Dentistry