Department of Periodontics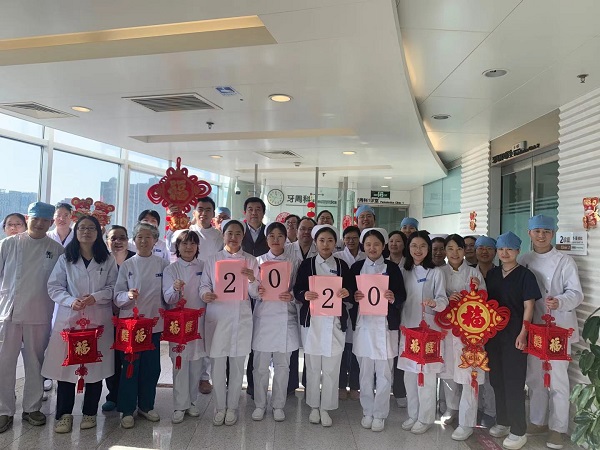 The Department of Periodontics was established in 1953. Since the introduction of the latest international paradigm in early 1980s, it has become a comprehensive center for healthcare, teaching and scientific research. The department ranked 1st as evaluated in the first National Key Clinical Specialist Construction Programs of China in 2010.
The Department of Periodontics is committed to standardized and systematical therapies of periodontal diseases. In particular, the use of periodontally-oriented multidisciplinary treatment approaches has achieved favorable clinical efficacy in patients with severe periodontitis. Equipped with world-class therapeutics and techniques, the department makes great contribution to preservation of natural teeth in tens of thousands of patients and improvement of patients' quality of life. The department has taken the lead domestically in development and application of the following therapeutic approaches, including periodontal tissue regeneration, periodontal plastic surgeries in both esthetic and functional zone, implant treatment in periodontitis patients and management of peri-implantitis. An array of complicated systemic diseases/disorders has been successfully diagnosed in periodontally compromised patients treated at the Department, e.g. Papillon-Lefèvre syndrome, acute leukemia, malignant lymphoma, Langerhans cell histiocytosis, hypophosphatasia and Laband's syndrome.
As a leading department of periodontics in China, there are 2 international guest professors, 6 professors (also doctoral supervisors), 6 clinical professors, 3 associate professors and 7 associate clinical professors (5 master's supervisors) among a total of 33 faculty while 91% of them hold MD or PhD degrees. A total of 58 dental chairs are installed in the department, with daily reception of over 400 patients from across the country and abroad. For 30 years, the PKU-SS Periodontology has developed an undergraduate curriculum system focused on clinical training, and established a paradigm for teaching in periodontology in China. It is the first in China to confer doctoral degrees in periodontology and serves as a postdoctoral station, training over 10 postgraduate students every year.
The department is the chief-editor units of national textbook of Periodontology and general higher education "11th Five-Year" national planning textbook Clinical Periodontology. Commissioned by the Ministry of Health, it chairs the compilation of the first Guidelines for the Prevention and Treatment of Periodontal Disease in China. National Periodontal Continuing Education Training Center and Dental Clinical Drug Research Center of the SFDA are also affiliated to our department. During the last 15 years, the department of periodontics has undertaken 28 national research projects and 26 provincial/ministerial scientific research projects. The department has published more than 100 SCI papers and won multiple provincial/ministerial awards.

Address:Floor 5, Clinical Building
last text: Department of Endodontics
next text: Department of Pediatric Dentistry