You Are Here:
Home >> >> >> >>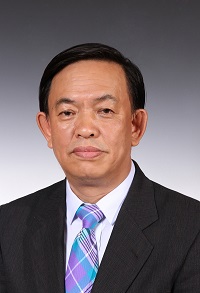 Ge Lihong
General Information
Title:Professor
Discipline area:Pediatric Dentistry
Email: gelh0919@126.com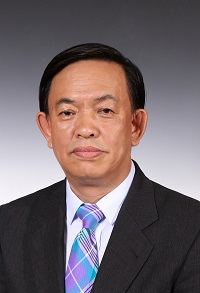 Research Profiles:
tooth development, dental pulp stem cells, behavior management in pediatric dentistry
Research Expertise
Area of Research Expertise:
The main research programs focus on regulatory network of tooth development, the biological characteristics of DPSC and DPSC-based dental pulp regeneration, behavior management of children in pediatric dental clinics,developmental pathways of tooth,dental pulp stem cells and behavior management.
Academic Publications
1. Treatment with stem cells from human exfoliated deciduous teeth and their derived conditioned medium improves retinal visual function and delays the degeneration of photoreceptors. Stem Cells Dev. 2019 Nov 15; 28(22): 1514-1526.
2. Activation and Biological Properties of Human β Defensin 4 in Stem Cells Derived From Human Exfoliated Deciduous Teeth. Front Physiol. 2019 Oct 22; 10: 1304.
3. Stem cells from human exfoliated deciduous teeth ameliorate type II diabetic mellitus in Goto‑Kakizaki rats. Diabetol Metab Syndr. 2019; 11: 22. doi: 10.1186/s13098-019-0417-y.
4. Differentiation of Stem Cells from Human Exfoliated Deciduous into Retinal Photoreceptor-Like Cells and Their Sustainability In Vivo. Stem Cells Int. 2019 Feb 14;2019:2562981. doi: 10.1155/2019/2562981.
5. Therapeutic effects of human gingiva-derived mesenchymal stromal cells on murine contact hypersensitivity via prostaglandin E2-EP3 signaling. Stem Cell Research & Therapy. 2016,7(1): 103. doi: 10.1186/s13287-016-0361-9.
6. Profiling the secretome of human stem cells from dental apical papilla. Stem cells and development, 2016,25(6): 499-508.
7. Mutant GDF5 enhances ameloblast differentiation via accelerated BMP2-induced Smad1/5/8 phosphorylation. Scientific Reprots. 2016 Mar 31; 6: 23670.
8. Effects of breast-feeding duration, bottle-feeding duration and non-nutritive sucking habits on the occlusal characteristics of primary dentition. BMC Pediatrics 2015, Apr 21; 15: 46. doi: 10.1186/s12887-015-0364-1.
9. Translation and psychometric properties of the Chinese (Mandarin) version of the Child Oral Health Impact Profile-Short Form 19 (COHIP-SF 19) for school-age children. Health and Quality of Life Outcomes 2014, 12: 169 doi: 10. 1186/s12955-014-0169-1.
Honours and Awards
2011, Beijing Science and Technology Award (Third Prize) awarded by the People's Government of Beijing Municipality
next text: Qin Man